9/25/2013
Bamboo Forest Publishing Announces Release of Disney Action-Thriller Hollow World!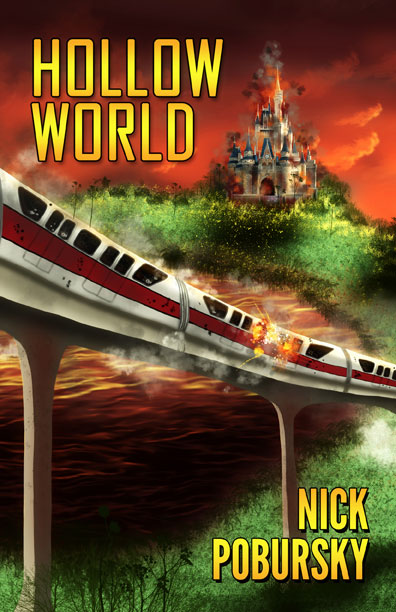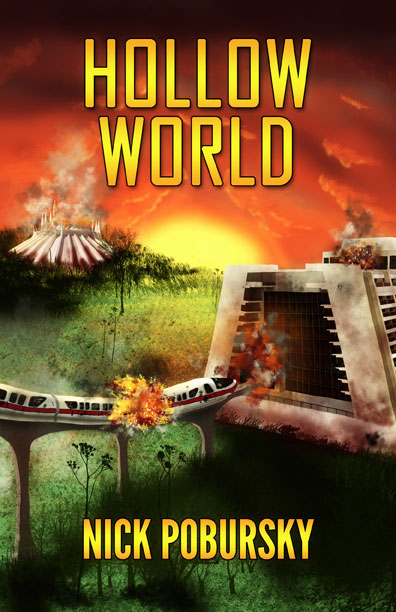 Bamboo Forest Publishing, the company that brought you the infamous travel guide The Dark Side of Disney and Disney Legend Rolly Crump's autobiography It's Kind of a Cute Story, is proud to announce that it will be releasing Nick Pobursky's "Die Hard meets Disney" action-thriller, Hollow World. The book is currently slated for an early-November release and will be available in paperback, hardback, and ebook formats from all major retailers. Three short prequel stories will also be released, and will be available for free from Amazon.
Hollow World follows Detective Charlie Walker, whose family is brutally snatched from him while on vacation in Walt Disney World. In order to rescue his wife and children, he must enter a dark, dangerous world of vicious trials and sadistic mind games concocted by a brilliant but psychotic nemesis. It is, in the words of author Nick Pobursky, "part Sherlock Holmes, part Die Hard, and part Taken – high-stakes, heart-pounding action set in The Most Magical Place on Earth." Bamboo Forest Publishing's founder, Leonard Kinsey agrees, saying, "This is no Kingdom Keepers. In fact, there's nothing remotely like it out there right now in the world of Disney fiction. This is edgy, suspenseful, violent, R-Rated fiction for adults. But it's also smart as hell, and just like the best summer blockbusters, it kept me glued to my seat, waiting to see how the cat and mouse game would finally play out."
Hollow World is Pobursky's second novel, the first being the vampire/werewolf thriller Deadline, which he wrote while touring full-time as a guitarist in a metal band. "Honestly," says Kinsey, "he's the best guitarist I know. The fact that he's also an amazing writer makes him a true renaissance man." Pobursky's Disney Geek credentials are also above reproach: he started visiting with his family as a young child and continues to make regular pilgrimages to this day. "It's always been a second home," he says. "Even as an adult, whenever I can afford it I'll head down there and live it up for a week. In fifty or sixty years I hope one of my kids or grandkids will follow through with my last wishes and toss my ashes into the Haunted Mansion."
Hollow World by Nick Pobursky will be released by Bamboo Forest Publishing in early-November, along with three short prequel stories. Check www.bambooforestpublishing.com for updates, and for information on their other releases.
- - -